Malawians urged to acquire proper travelling documents
Principal Secretary for the Ministry of Homeland Security, Kennedy Nkhoma has called on Malawians to desist from leaving the country without proper documentation, saying the trend contributes to increasing cases of human trafficking and smuggling of migrants.
Nkhoma made the call at Mangochi Community Stadium on Sunday during a public awareness campaign on Human Trafficking and Smuggling of Migrants.
"Failure to follow due processes of the law when travelling outside Malawi makes it difficult for one to be assisted by government representatives whenever something happens to them along the way.
"There have been instances when some Malawian women who were promised well-paying jobs before leaving Malawi end up in brothels and it becomes very difficult for them to return home since their passports are confiscated," he said.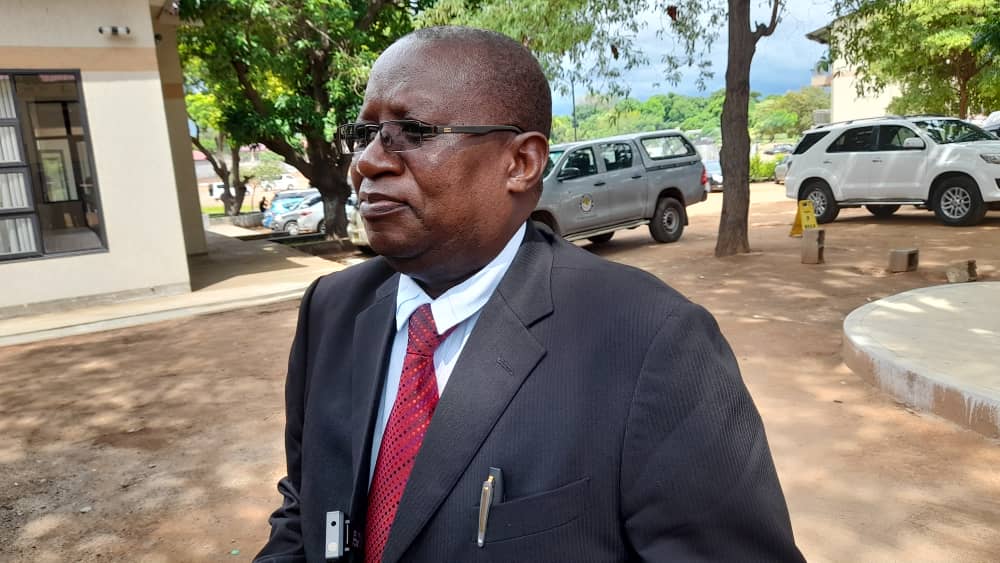 Nkhoma: Malawians going abroad need to have proper travelling documentation
Nkhoma added it was sad to note that several Malawian citizens who travelled to South Africa without proper documents are being kept at Rindera Prison.
He said many people from Mangochi trek to South Africa using uncharted routes, risking their lives in the process and many of them are killed on their way while others are eaten up by crocodiles when crossing the Limpopo River at Beit Bridge Border Post.
Nkhoma said through the campaign, the government would like to help people to understand the consequences of leaving for other countries such as South Africa and Asia without proper documents.
He, therefore, called on traditional leaders to work together with the government to fight human trafficking. He added that many human traffickers pass through Mangochi en route to various destinations.
"Whenever you are suspicious of some people in your communities who go around looking for people they can employ back home, report to police and the immigration office before giving them a go-ahead," he advised.
Nkhoma also asked police and immigration officers not to be in the forefront aiding people involved in human trafficking.
In his remarks, Chairperson for Mangochi District Coordination Committee against Trafficking in Persons, Madalitso Masache said human trafficking is common in Mangochi since the district borders with Mozambique and is a tourist destination.
Masache expressed gratitude to the government for its commitment to disseminating messages on human trafficking. He said there is a need to reach out to many people in the district with such messages.
He further asked bicycle taxi operators and other traders, including transporters to act as whistle blowers, informing the police and relevant non-governmental organisations whenever they suspect people of being involved in human trafficking.
"The Trafficking in Persons Act empowers everybody to disseminate messages on trafficking in persons and report anybody involved in such act," Masache explained.
United Nations Office on Drugs and Crime (UNODC) National Project Officer on Trafficking in Persons, Maxwell Matewere, said out of around 800 Malawians who have been detained in South Africa for illegal entry, many of them come from Mangochi.
Matewere, therefore, called upon Mangochi residents to advise their relations to acquire the right travelling documents from the immigration office in order to avoid detention and harassment whenever travelling abroad.